MULTI terrace flooring and façades made of PEFC-certified larch wood in rift and quarter rift.
Multi terraces
Multi is an edge-glued terrace board made from PEFC-certified Austrian mountain larch. Due to its slow growth, the wood is especially durable and dimensionally stable. The boards are MUF-bonded, finger-jointed, rift/quarter-sawn (with vertical growth rings) and splinter-free on the visible side.
Through rift and quarter sawn processing, it provides significantly improved stability with almost no splintering or chipping, as frequently occurs in products with horizontal growth rings.
6 m (additional lengths upon request) offcut lengths also
Smooth on 3 sides with 2 chamfers on the visible side; levelled on the rear side
Overlay distance / joint spacing
40–50 cm, depending on the intended use
Min. 7 mm or 6% of the board width
Visible screwed joints or invisible using a fastening system (e.g. GleitFix /SIHGA)
Multi façades
Whether it be façades, panels, partitions, sunscreens or handrails – the flexible application areas and its indisputable stability always makes Multi the best choice. Thanks to structural wood protection, the boards are optimally weather-resistant even without surface treatment.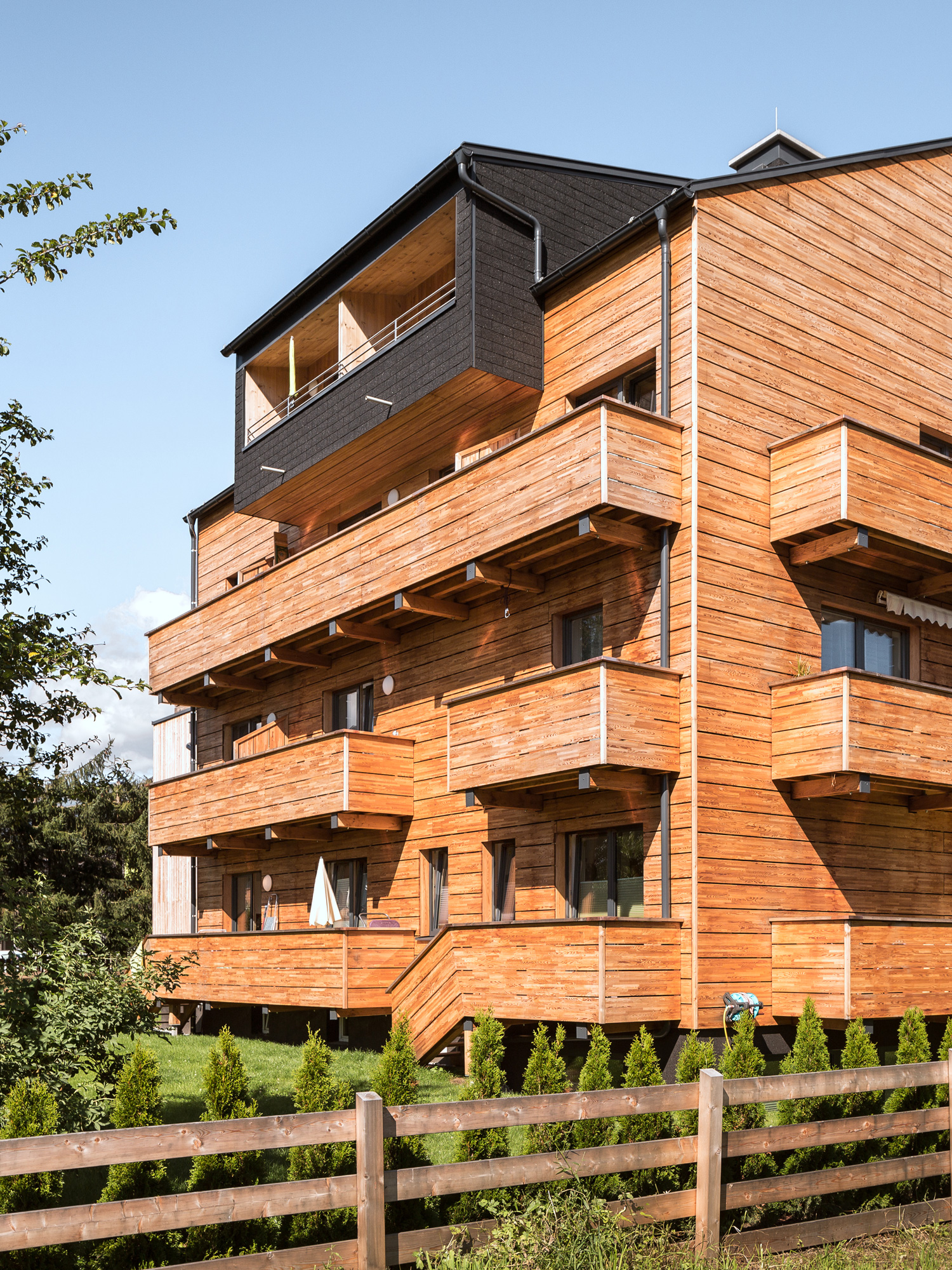 MULTI products show a reduced rate of splintering and chipping thanks to being rift and quarter sawn. The otherwise frequent warping is practically ruled out thanks to vertical annular rings.
Projects
The unique charm and especially high quality of our mountain larch is used all over the world. Whether it's on the Bermuda islands or up in the high mountains – the exceptional properties of our larch façades and terraces are suitable for any terrain.